Since opening our doors for business in 2002, Cabling Systems, Inc. has gained a local reputation for superior quality security products and customer service with a personal touch. More than 95% of our customers are referred to us by other satisfied customers who are delighted with the quality and value we have provided to them.
Cabling Systems, Inc. provides:
Custom-designed security systems that meet your specific needs and budget.
Top-quality home and business security equipment at affordable prices.
Security system installations by professional, knowledgeable, fully trained, licensed technical experts who have passed in-depth background checks and fingerprinting.
Prompt response to customers' needs.
Outstanding customer service.
---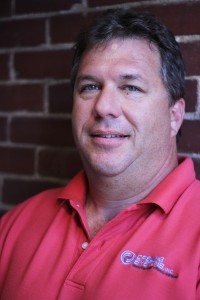 Glenn Duckworth—President and Co-owner of Cabling Systems, Inc. is the key technical staff member of the firm.  A licensed contractor, he has 28 years of experience in security system design and installation and 16 years of experience in audio/video design and installation.  Glenn has been configuring and installing customized wireless infrastructure for more than 23 years.  He is very knowledgeable, personable, and responsive to his customers.  Customers rave about Glenn's unsurpassed level of customer service.  Glenn designs his installations specifically to meet his customers' specific needs and budgets.  Each system is unique.  Glenn invests the time to ensure his customers are knowledgeable about the systems he installs so they are comfortable and can take advantage of all of the features available.  His goal is to exceed his customers' expectations on every job.
---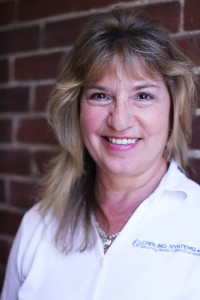 Sissy Duckworth—Vice President and Co-owner is responsible for marketing, human resources, and finance for Cabling Systems, Inc.  Sissy studied accounting and marketing for small businesses at Northern Virginia Community College.  During her career, Sissy has worked in the marketing department of a software development company and in community outreach for Hospice of the Rapidan.  Sissy has a solid working knowledge of the security, audio/video, and wireless business acquired through her former work with a large regional security company, as well as through her years of experience with Cabling Systems, Inc.  This knowledge is valuable when Sissy is addressing your questions.  Customers find Sissy to be warm, helpful, and dedicated to their complete satisfaction.
---
Cabling Systems, Inc. serves Fauquier, Culpeper, Madison, Orange, Rappahannock, Loudoun, Fairfax, Prince William, and Stafford counties and the Fredericksburg area.  Call 540-439-0101 or email info@cablingsystemsonline.com for your security, audio/video, and wireless needs!